Last week, I've a trip to Singapore. It is a developed country in ASEAN. My work trip is go to Singapore Housing and Development Board (HDB), the most powerful authority in Singapore housing.
I was going to Singapore on Friday morning with my colleagues. The journey is by van. During the journey, I've found that many people from Johor Bahru across the 'Tambak Johore' bridge to Singapore.
Based on the driver info, many people from Johor Bahru going to work as early 5.00 am. Many motorists work at Singapore because of their higher currency than in Malaysia. People keep on running to catch their bus but they are really discipline while queuing on the immigration counter.
Ok, that's first lesson I've learned from my trip. Other's lesson are :-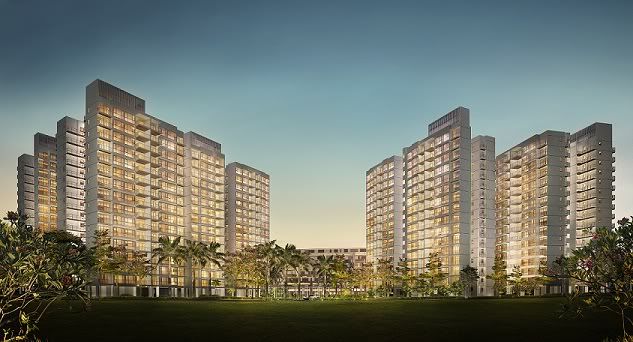 1) HDB control the housing in Singapore. In their stats, about 82% resident population living in HDB Flats. It is such a huge amount and means that most of residents in Singapore living in their government agency housing. The HDB office also absolutely marvelous. It is a huge building in Toa Payoh. Their gallery also marvelous with new technology.
One technology that I'm really excited is touchscreen projector. I've search about it at the internet and it show that the technology being invented by Singaporean. It is a great innovation from their people to show the advanced technolgy they have.
Their planning of housing programme in Singapore also systhematic. In this article, I won't explained detail but I will share the broucher about HDB that given to me in the next article.
2) We're check in at Johor Bahru hotel. Why? Because it is cheaper than check in at Singapore hotel. We're booking Puteri Pacific Hotel for 3 nights and 2 day.
3) The currency is still high. I've change RM350.00 and get $115.00 Singapore Dollar. Hopefully our economy could growth and the currency could be lower than current.
4) My telco can't be used at Singapore. I've used Digi but there's no coverage at Singapore. My colleagues using Celcom could reach their signal. And there's no free Wifi even in the HDB. I don't know if there's any free wifi at restaurant because there's no sign paper show their wifi password. It is pity that I can't connect to my contact.
5) It is a clean country. Honestly, I think it is clean eventhough my state, Melaka also recognized as clean state but Singapore is better. We've visit an apartment and see the difference about their environment.
6) It ain't easy to find Perodua or Proton car. The Singaporean using the imported car such as Toyota, Mazda, Honda, etc.
7) It is hard to find stall at the road. I don't know if my journey is short but at the attraction places also I don't find any stall people sell keychain, fridge magnet. As I know, it only sell at the shop. correct me if I'm wrong.
8) Singapore is tourism country. There' many places for us to visit but I think haze effect their economy. Many people can't really breathe properly in this haze condition.
Okay, it is a new experience for me to visit Singapore. Dunno when to go back Singapore. Eventhough I've a relatives there but I'm not really know them. Maybe before my passport expired ( 2020), I will come back to Singapore for holiday trip. Hopefully, when there's no haze and wish I've money.
In this trip, there's no budget for me to expense in Singapore. RM300 is from my sisters that want to buy perfume while RM50 is debt from my Tabung Haji account. Not really good budget.